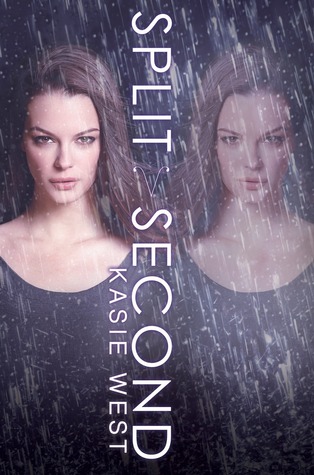 Rating:  4 Stars
Genre: Young Adult // Paranormal
Published: February 2014
Favorite Quotes: 
"I smiled.  He knew me well.  Maybe better than I wanted him to, but maybe just as much as I needed him to."

"Because you need me, and I've never needed anyone more than I need you."

"Well, nothing, not even him, is going to ruin tonight for me."
She didn't say anything about tomorrow.  Tomorrow was available for ruining."
Addie Coleman's life has been turned upside down since the Search she did that guided her decision to live with her mom or dad was they split up.  Now, Addie is spending six weeks with her dad with the Norms during her school break. She notices Trevor, and has this funny feeling there's more to their story but can't put her finger on it.  Her life-that-could-have-been is slowly catching up with her so she enlists Laila to restore her memories. Laila doesn't know how to restore memories but is confident that she can figure it out since Addie seems to think she already has.  But for now, she's trying to find out from the mysterious Connor. Connor and Laila are getting close and Laila's abilities are progressing but will it be enough to save Addie from repercussions with the Containment Committee?
I have been waiting and waiting for this book to come out in paperback, and now it finally has! I loved the first book, Pivot Point.  If you enjoyed the world that Kasie West created, then you'll love this just the same. A good, compelling, fun sequel.  I was left wanting a third just because I love the characters so much but I also was very content with the ending.
In this book, there was also a duel perspective but since Addie doesn't have a big search to make, it was with Addie and Laila. I really enjoyed getting to Laila.  It made sense that the perspective would be from the best friend that Addie saved at the end of Pivot Point.  I liked getting inside Laila's head because it made the decision Addie made more real and impactful.
I love the way that Kasie writes.  It's down to Earth and funny.  This novel is unique and makes me want to be friends with most of the characters (not Duke or Face, of course).
The one thing I don't like is that they don't really clarify is her advanced ability is because of Bobby or because her ability is changing/advancing.  It's unclear, which is fine since it's a minor detail but would be an interesting segue into book 3. Cough cough, Kasie West.  Unfortunately, these two books seems to be all there's going to be for this paranormal world.  I think such an intriguing world should get more books especially since the characters are all great too! I want to know more about Trevor & Addie's budding romance and of course, the same with Laila & Conner.  I want to know how Addie's ability progresses and if Laila's little brother deals with his new full strength ability well. There's so much more that can be explored and I'm sure lots of readers who would love to know more!